Nope…it wasn't a holiday for me. I was there to stress out my brain for an off-site meeting to align our team's strategies and setting the KPIs for the next 12 months.  Since I'm still BF Jonathan boy (morning & night only), I had to take him along for this 3D 2N meeting.  Darling had to work so I got my parents to come with me to babysit Jonathan. Two of my nieces tagged along too.
We stayed in the water chalet with a partial sea view. Before the trip, I was so excited. But when I stepped in to the water chalet, nothing to woo about actually. Besides its open sky bathroom, the room is not as big as what I see from their website.  The room comes with four-poster bed and a Pangkin daybed.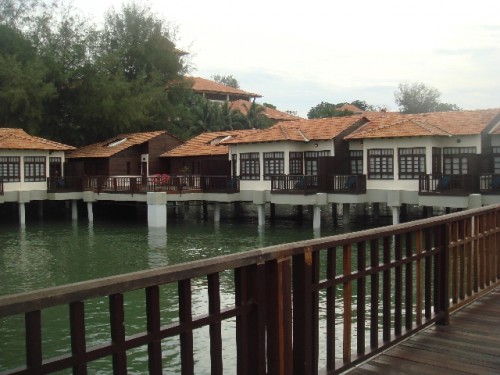 This is where we stayed.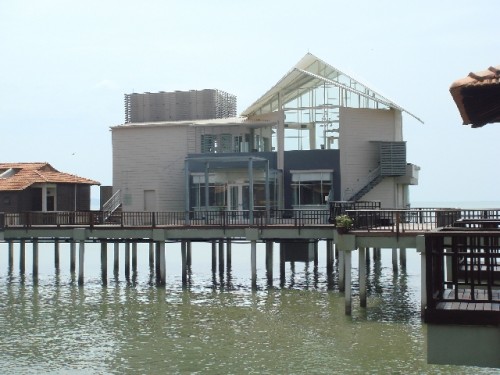 The spa…Avi Spa
What lured me was the open shower concept where you could experience the freedom of showering or bathing underneath the clear blue sky.  I felt uneasy at first and kept looking up if there is anyone hanging on the roof looking at me bathing.  After a while, I felt so tantalizing showering with their aromatherapic bath gel and shampoo.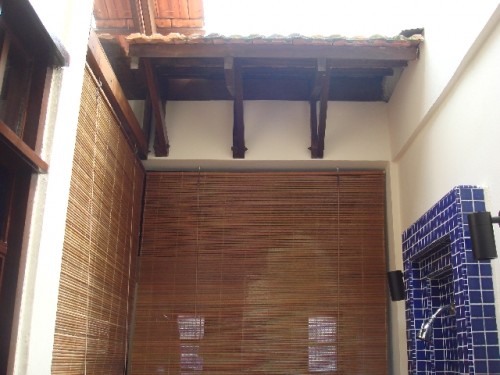 The kids was having great time at the petting farm and swimming pool. Jonathan enjoyed himself at the pool and playground. They even have a playroom for children. Mom obviously busy taking care of Jonathan whild Dad prefers to laze in the room watching tv.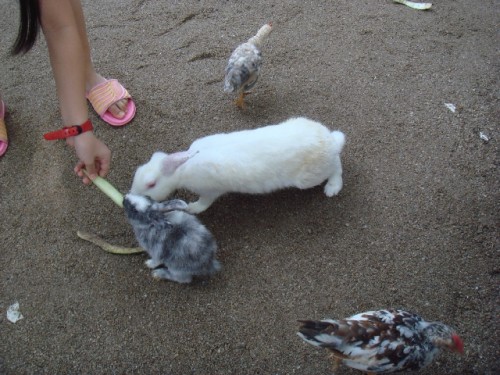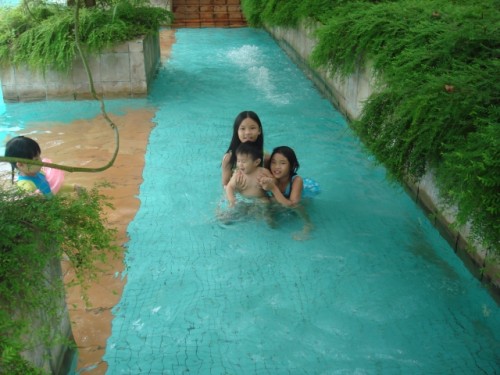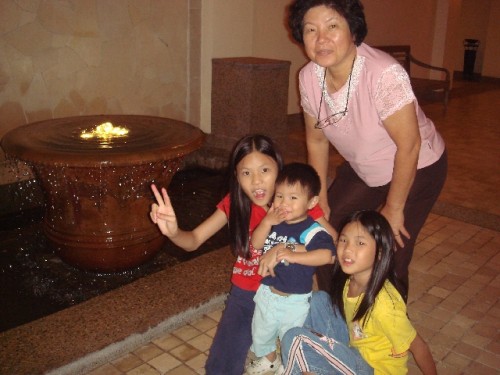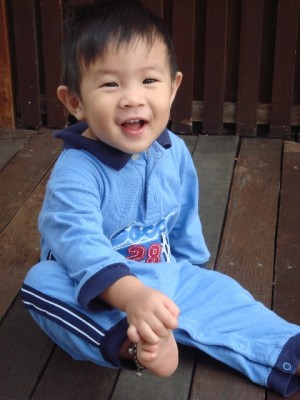 Jonathan boy had a great time with his Gong Gong, Po Po and two big Jie Jie. But poor me…I see the sun rise in the morning but no chance to see the sun set in the evening. Definitely is not a holiday for me but a painstaking session. I definitely need more resources. Praying hard for a good bonus next year. Cheers…
This entry was posted on Saturday, December 20th, 2008 at 2:38 am and is filed under
Family News
. You can follow any responses to this entry through the
RSS 2.0
feed. You can
leave a response
, or
trackback
from your own site.